Having a child in the hospital is definitely distressing and extremely challenging, but what happens when the whole country is under imposed lockdown, due to Covid 19 pandemic, you and your other three children have moved into a Ronald McDonald House in order to be with your sick child, and, on top of this, you now need to home school? Well, that's exactly what happened to Siobahn's family, who had to spend approximately six months at the Ronald McDonald House® in Manchester. Learn more about this family's journey, which started in the midst of the pandemic…
When Ella was born earlier this year, at Saint Mary's Hospital in Manchester, her family was more than excited to welcome their new family member into this world. However, their joy was soon replaced by fear and concern when, shortly after, the baby girl was diagnosed with two incredibly rare syndromes –CHARGE syndrome and Complete DiGeorge syndrome– alongside a highly susceptible immune system. This meant that their daughter had to face a number of problems, including heart defects, ear abnormalities, breathing and feeding issues. The family was determined to support their beautiful daughter, Ella, all together so that they could also take care of each other during the long and challenging journey ahead.
While the hospital was only 15 kilometers away from their house, with the traffic of the city, they needed around 40 minutes to get there, which is certainly a long time when it comes to an ill child. Due to this, the family needed to find a way to be closer to baby Ella, however, within budget. Fortunately, the staff at the neonatal intensive care unit referred the family to the Ronald McDonald House in Manchester, which is just across the road from the hospital and can accommodate 65 families per night.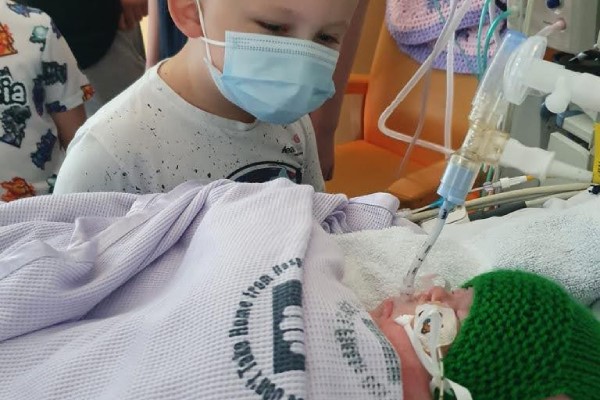 Siobahn's family stayed at one of the five Steve Burne rooms, which were named after a fundraiser who had suffered from terminal cancer and raised lots of funds for charity. Gladly, the House was more than the family could ever ask for! It had a cozy, homey, and welcoming atmosphere while it was also clean and fully equipped so to make everyone feel as comfortable as possible! The mother even described it as "godsend", particularly since it offered a number of activities, such as arts and crafts, a games room, and outdoor activities when the weather allowed it. Thus, the boys, Aaron, Joseph, and Thomas, were able to have lots of fun during their stay there. Their youngest boy, thanks to the House's lovely staff and volunteers, even celebrated his birthday there and got a special gift from everyone!
However, Ella's brothers were not only able to have fun during those six difficult months, but could even continue their education, due to the available free WiFi and quiet area that the House provided them with. So, they could join all the online learning activities that their thoughtful teachers prepared for them, enabling their parents to balance their time and be able to take care of all four children simultaneously.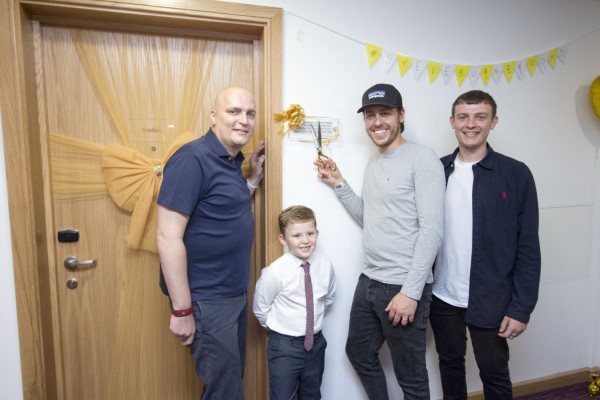 While Ella's journey was long, stressful, and difficult, Ronald McDonald House Manchester made sure that they would receive all the love, care, and support they could possibly need while, not having to spend a single night away from each other. The family is grateful for this great gift that they were given and cannot stop praising the House's lovely staff, volunteers, and facilities. It is everyone's support and kind donations that sustains this Charity. Every kind of help, no matter how little it is, can make a huge difference to so many lives.
Help us provide free home away from home accommodation to support families with children in hospital with a donation.
To learn more about the first Ronald McDonald House in Cyprus, contact us at: 7000 36 00, or via Email at: info@rmhc.org.cy.