Nowadays, more and more people move from rural areas to busy cities where there are more job opportunities and, possibly, they offer a better way of living. As a result, many children are raised among high, grey buildings instead of green trees, beautiful lakes, and natural surroundings. Due to this, most kids interact with each other in designated playgrounds, deprived of the pleasures and benefits that nature has to offer. Raising city kids might be unavoidable in most cases, however, there are many ways to ensure that your children spend enough time in nature. This article will suggest 6 nature activities that will help your children feel happier and more relaxed!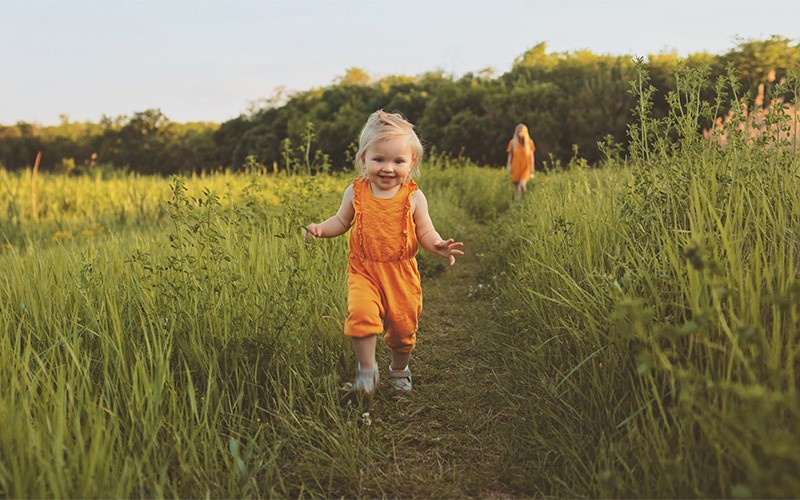 Organize a Treasure Hunt
A very fun activity that is definitely appreciated by all kids is a treasure hunt. Fortunately, it is very easy to set up one in a number of locations, such as in parks, forests, or at the beach. A treasure hunt encourages children to explore natural surroundings, feel connected to nature, and possibly learn about the wildlife they will encounter while having the time of their life!
Grow a Garden
Another simple yet interesting and educational task is to help your child grow a garden. All you need to do is find some compost, seeds, and a place where the plants will grow, for instance your yard or, if you live in an apartment, on the balcony. The process of watching the plants grow will teach kids how nature develops. At the same time, they will learn how to handle responsibilities and commit to an activity that requires their attention for a long period of time as they need to initially plant the seeds and then take care of the plants. When the seeds finally grow into a plant, they will feel proud of their accomplishment and perhaps ask for more responsibilities!
Have a Picnic
When the weather is nice and sunny, you can organize a picnic and enjoy some outdoors games like playing football. Your picnic can be as simple as eating in your back yard or a nearby park, or it can entail more planning, such as an organized excursion at a picnic area or a neighbouring village. Unquestionably, a picnic on a summer day is a great way to enjoy the weather and get outside. Wherever you choose to have it, it will help the family to bond, relax, and even watch some wildlife while creating happy, lifelong memories.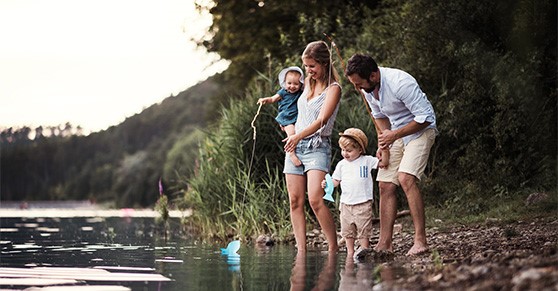 Collect specimens
One of the most amusing and simultaneously educational ways to learn about nature is the collection of various specimens such as rocks, flowers, or pebbles and shells from the beach. Later on, you can then let the leaves and flowers dry while being pressed between heavy objects to use them for making different kinds of crafts. With shells and pebbles, you can turn them to decorative objects like vases and trays.
Observe and Draw Natural Surroundings
For exploring and enhancing your child's creativity, take them to a beautiful place with trees, flowers, and ponds and help them examine them very carefully in order to draw what they see. They can draw, for example, a single flower and add every single detail of the colour shades and petal form or make a sketch of the landscape. If your child is not interested in drawing, you can engage in pretend play and act as if you are scientists who explore and document the area.
Simply Be In nature
You don't need to do a specific activity to experience the effects of nature. Simply by being in nature is beneficial to your well-being. Spending time outdoors and interacting with nature, either playing or relaxing, encourages creativity, imagination, and reduces anxiety. Also, by being outside, kids get the chance to exercise which is valuable for their health. So, next time you have some free time, instead of spending it on the couch, leave the house and let nature do its wonders!
It is of vital importance for families to be together so that they have the opportunity to spend quality time with each other, engaging in various fun and bonding activities, either indoors or outdoors. RMH Cyprus makes sure that families are kept together while they have access to "a home away from home" when they need to be close to their hospitalized child. For more information, you can check our website: RMHC Cyprus: https://rmhc.org.cy/